2 Day South Coast, Glacier Hike & Jokulsarlon
Join us on an unforgettable two-day excursion along the south coast to the breathtaking glacier lagoon, Jökulsárlón, where seals are swimming between the icebergs and the white of the ice mixes up with the blue of the sky. Your eyes will also meet with powerful waterfalls, volcanic sand beaches, the chance to explore while hiking.
Highlights
✓ Seljalandsfoss waterfall ✓ Skógafoss waterfall ✓ Reynisfjara, "the Black Sand Beach" ✓ Jökulsárlón, "the Glacier Lagoon" ✓ Diamond Beach ✓ Skaftafell National Park ✓ Sólheimasandur
Included
✓ Wi-Fi and Icelandic music on board, ✓ Accommodation with breakfast, ✓ Small Group Experience, ✓ Glacier Equipment And more…
Are you ready for the adventure?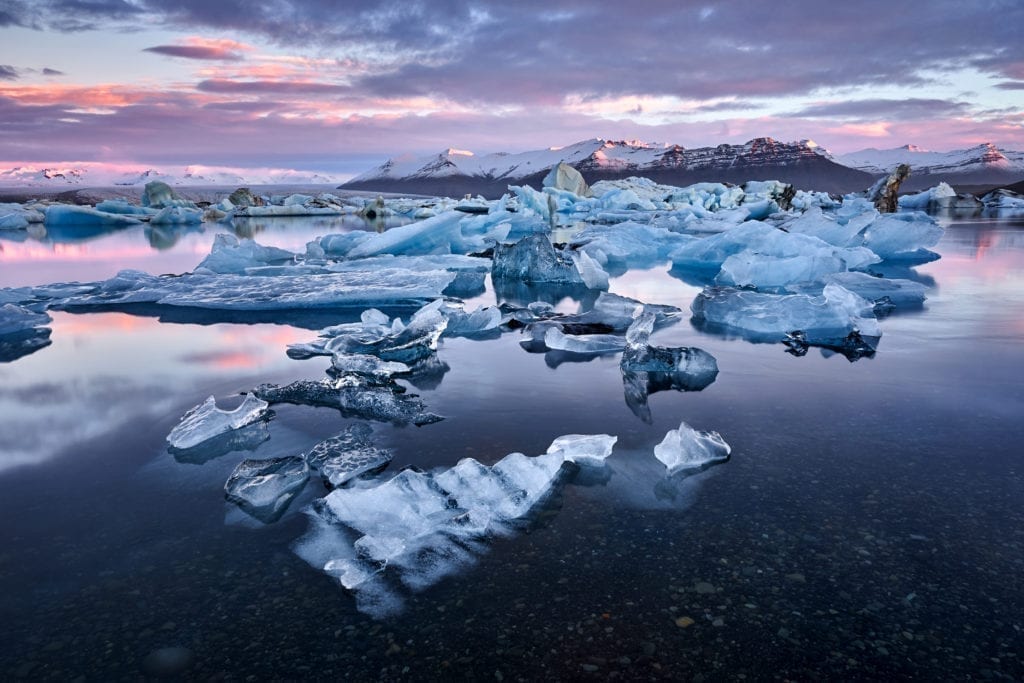 Overview
Hop on a comfortable minibus with a friendly and experienced guide and a small group on a 2-day excursion with us to explore the most famous locations in the the South Coast.
In this tour, you'll get the be taken to the famous South Coast. Along the shore, you'll get to see the famous black sand beach, Reynisfjara, our stunning glacier lagoon Jökulsárlón in Vatnajökull National Park.
Daily itinerary
Day 1
You will be picked up from Reykjavík, and from there, set out to explore the countryside, heading towards the South Coast of Iceland.
Seljalandsfoss waterfall
The adventure begins when we pick you up in Reykjavík in a small and comfortable minibus before heading straight to the South. Our arrival is announced by the powerful theatrics of Seljalandsfoss. Bring a raincoat and you'll be able to make the short hike behind the falls. The scene behind the fall and the trembling ground from the power of the falling water makes for an automatic Instagram blockbuster!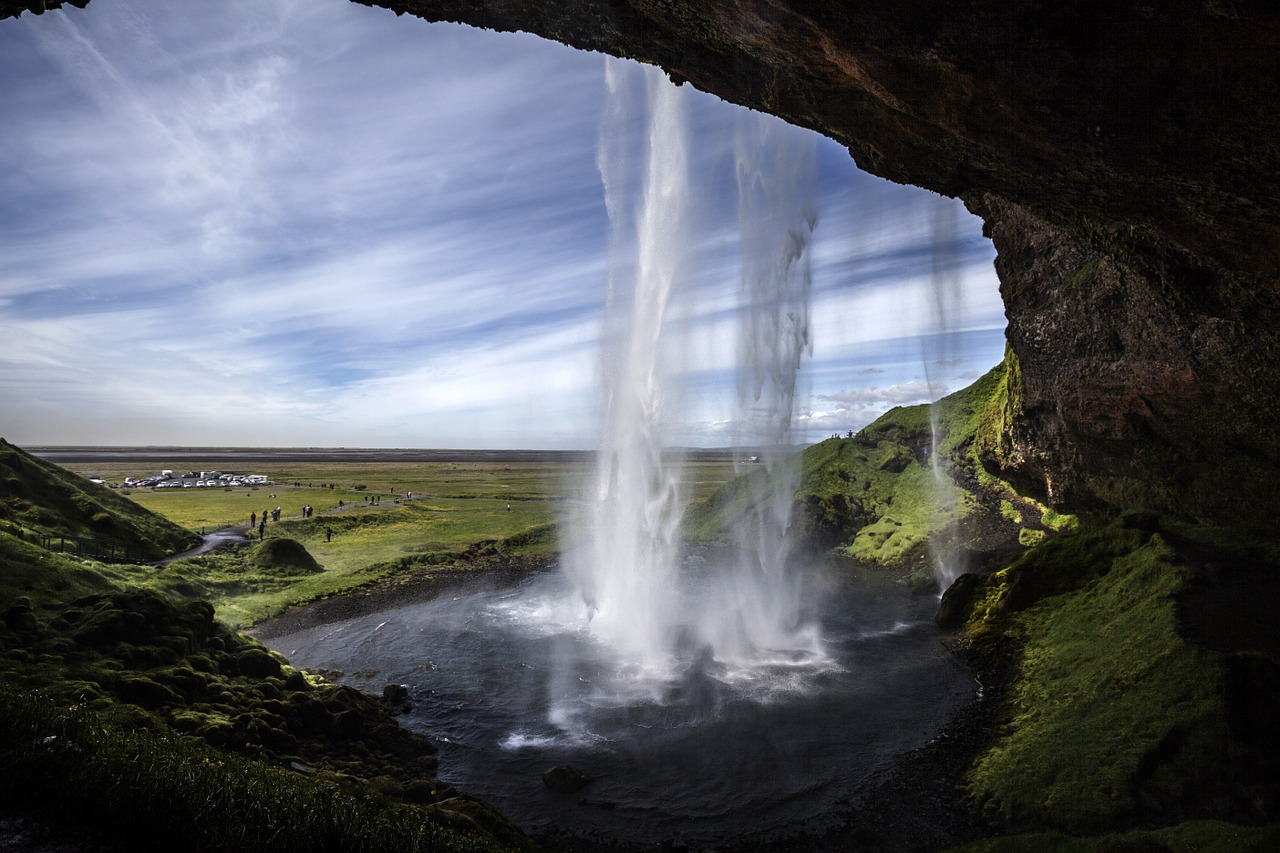 Skógafoss waterfall
Further east along the coast is Skógafoss waterfall. Skógafoss is an incredibly picturesque sight. Tucked in a little gorge, the river Skógá tumbles down a 60 meter cliff before continuing down the landscape towards the Atlantic Ocean. Alongside the gorge a staircase can take you to the shelf above the waterfall for stunning views. See if you can count your steps on your way up.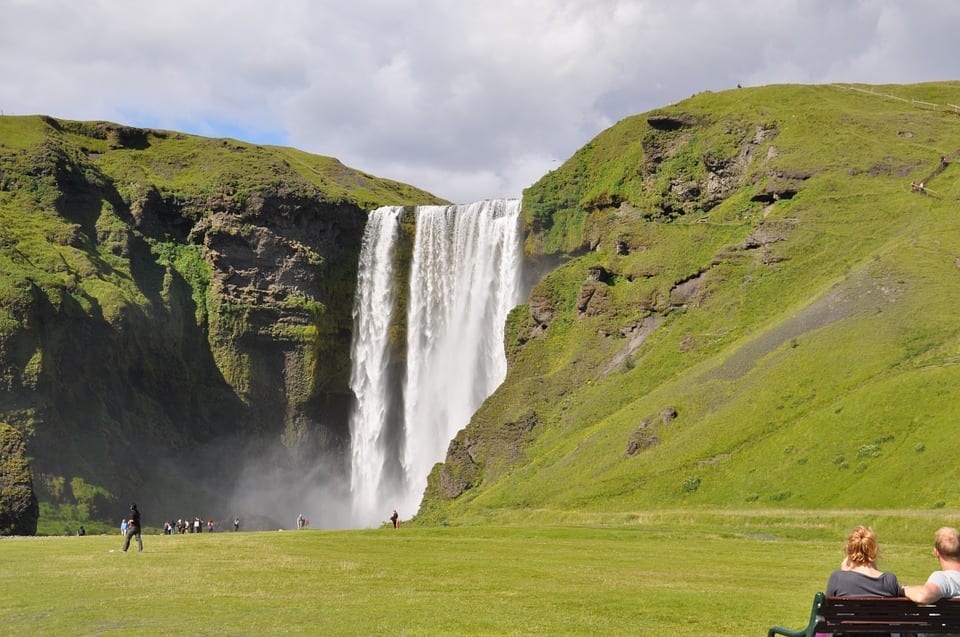 Reynisfjara, the Black Sand Beach
Heading further east, we visit the black sand beach of Reynisfjara where the Atlantic coastline presents massive waves hitting the unique basalt columns in the cliffs above the sand. Rock pillars in the water and the cliffs of Dýrhólaey are seen in the distance. This area of the south is also a paradise for bird lovers, as puffins and dozens of other unique species nest on top of these cliffs in the summertime from June to August.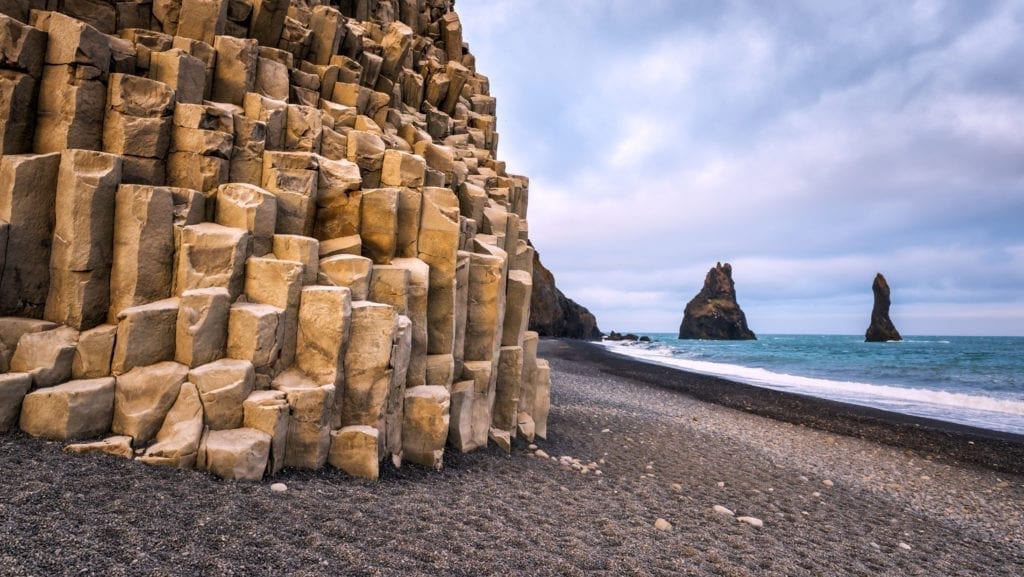 Day 2
Glacier Hike in Skaftafell
We will hike an outlet glacier spawning from the one of the largest glaciers in the country, Vatnajökull. After meeting our highly trained glacier guides and strapping on our safety and glacier equipment, including helmets, harnesses, crampons and ice axes we hike on the ice for an hour and a half. A spectacular experience and opportunity to learn more about this breathtaking and increasingly rare natural phenomena. Skaftafell area has been used as a filming location for many famous TV shows and films, such as Game of Thrones, Interstellar, James Bond, and others… Follow the steps of your favorite characters into the glacier!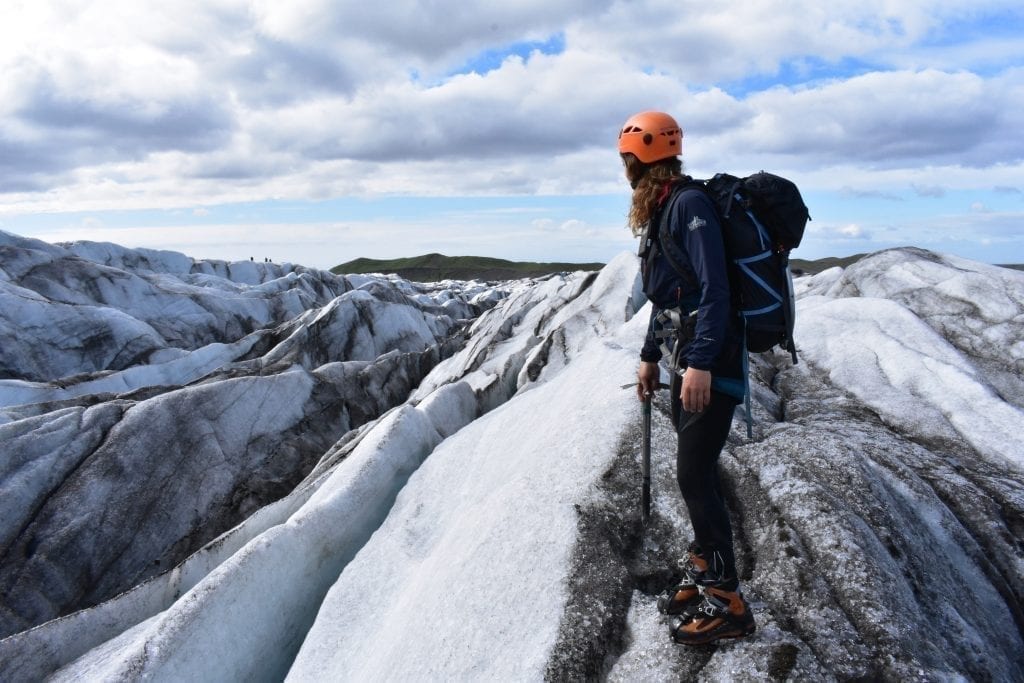 Jökulsárlón, the Glacier Lagoon
Heading off on the second day, you'll head to Jökulsárlón glacier lagoon, a 200m deep glacial lagoon fed by Breiðamerkurjökull, an outlet glacier of Europe's largest glacier. Enormous icebergs come from Breiðamerkurjökull all year round so the lagoon is usually filled with ice that floats south. Tröll Expeditions will give you the opportunity to book a boat ride between the icebergs during summer time and get a closer look of the millenary ice. If boating is not your thing, then we walk alongside the glacier lagoon enjoying the magnificent views and dead silence of Icelandic nature.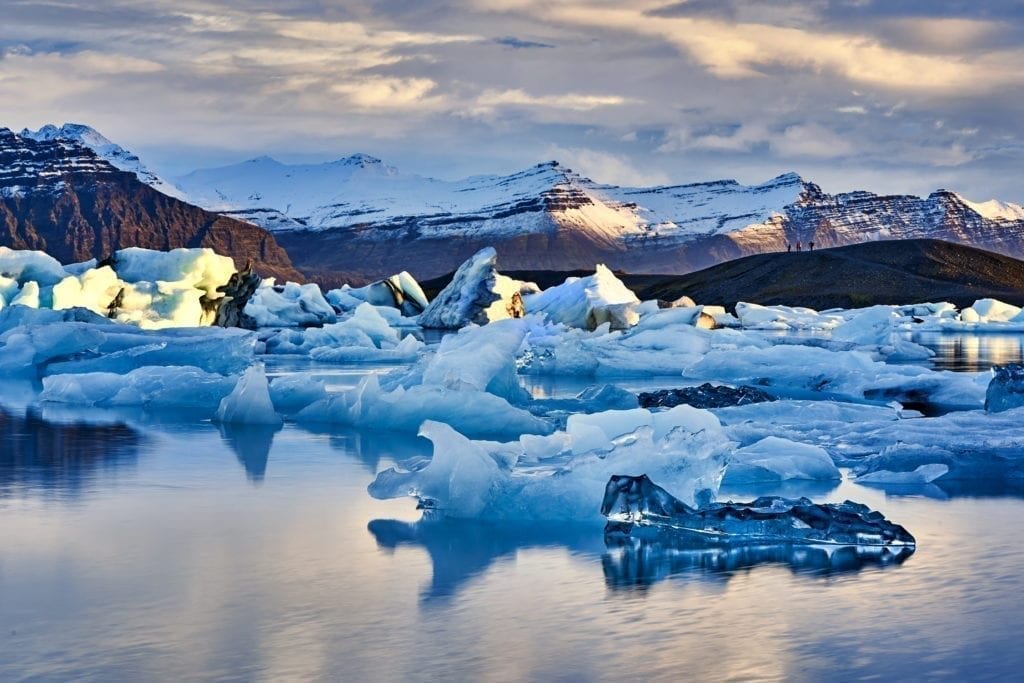 Diamond Beach
On the other side of the road the icebergs from Jökulsárlón glacier lagoon float into the Atlantic Ocean where they are quickly thrown back to shore by the tide and winds. This black sand beach is full of smaller ice rocks in all shapes and sizes, sparkling like diamonds in the daylight. The ice itself comes in all shades of white and blue forming beautiful contrasts, guaranteed to make your Instagram account pop!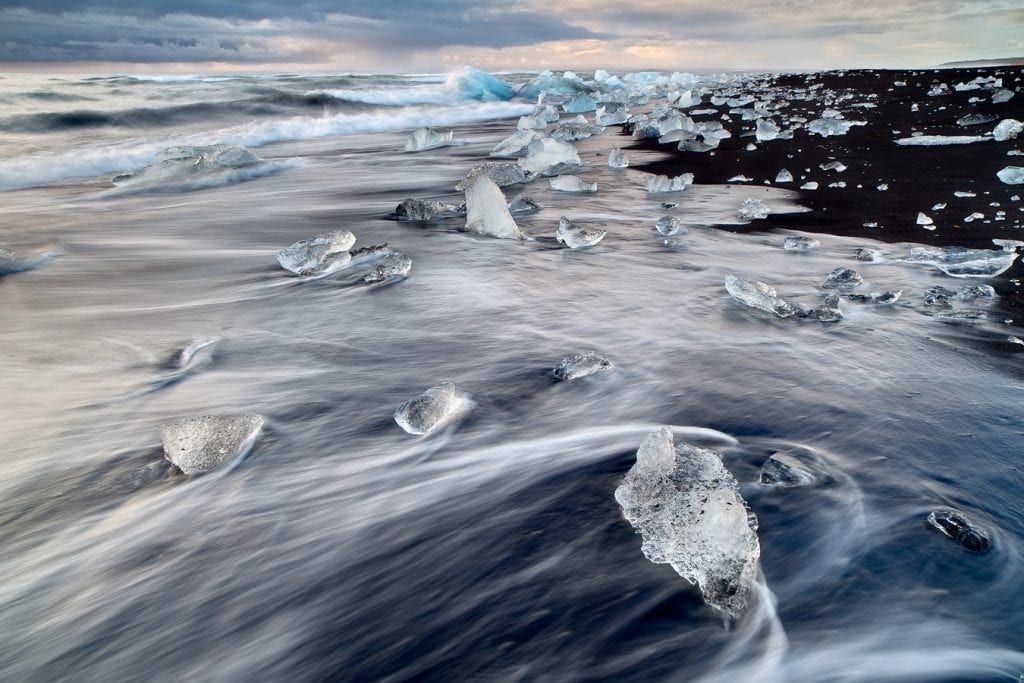 Come and join us to check all the fun stuff we can do in the southern region, including glacier hiking! This is the ultimate Icelandic experience with a small group and experienced guide guaranteed. Start your adventure now by selecting a date.

Don't over think it! Book this tour by selecting a date.
General Information
Minimum age
✓ 8 years
Minimum age for glacier hike is 8 years. Children under 8 years can take part in all other activities.
Highlights
✓  Seljalandsfoss waterfall
✓  Skógafoss waterfall
✓  Reynisfjara – The Black Sand Beach
✓  Jökulsárlón – Glacier Lagoon
✓  Diamond Beach
✓  Skaftafell – Glacier Hike tour
✓  Sólheimasandur
Included
✓  English speaking guide
✓  Certified Glacier Guide
✓  Small Group (21 persons max)
✓  Wi-Fi and Icelandic music on board
✓  Glacier equipment: helmet, harness, crampons, and ice axe
✓  Accommodation in a comfortable hotel with breakfast included and private bathroom
What you need to bring
• Warm clothes (first layer)
• Waterproof clothing (second layer)
• Hiking boots (available for rent when booking)
• Joy and happiness!
Good to know
• Order or availability of attractions may change due to road or weather conditions.
• We recommend that you pack a small suitcase for this tour. Luggage storage is available for free if you bring it to the pickup location.
• We have to adjust timings to try to avoid big crowds.
• Pick up is from designated locations in Reykjavík. Pick up from Keflavík airport or outside of the greater capital area is not available.
• You will see the designated pick up locations in Reykjavík on a drop-down menu at the time of booking.
• You can bring some favorite snacks and beverages if you like.
• We recommend you bring hiking boots with slip-resistant soles. Hiking boots are available at the time of booking.
Map
Follow the route for the perfect tour to the ultimate tour to experience to the South!
FAQ
How does pick up work?
For tours that state that they pick up from Reykjavík, we ask all our customers to send their pick up location at least 24 hours prior to the departure of their tour. We cannot be responsible if you do not provide your pick up location, we won't be responsible if you miss your tour. We offer free pick-up from Reykjavik city center. Pick up starts at the scheduled departure time for the tour can take up to 30 minutes. We ask our passenger to be ready in their listed location so they can be easily found.
What are designated pick up locations?
Due to regulations of Reykjavik City, tour companies are allowed to stop at certain designated bus stop locations in the city centre to pick up passengers. It is stated on your voucher whether we will pick you up directly from your accommodation or from the bus stop.
How can I find the nearest designated pick up location?
Find the closest designated pick up location using the map below:
What should I wear for glacier tours?
Weather in Iceland is very unpredictable. For tours during winter: warm clothing as first layer, waterproof jacket with a hoodie, hiking boots with ankle protection and hard sole, a hat and gloves are ideal. For tours during summer, bringing a light rain jacket or a soft shell with a hoodie is in most cases enough protection. Icelanders often say, "If you don't like the weather, just wait 5 minutes". Jeans are not recommended for our trips as they become very heavy, cold and uncomfortable to wear when they get wet.
Do I need hiking boots?
We encourage bringing hiking boots for glacier tours. They have to hard on the sole and tight around the ankle. If you don't have them, we have them for rent in all sizes in Skaftafell or Sólheimajökull. You can add them to your reservation at the time of booking or rent them on location pay with cash or card. The price is ISK 1,500 per pair. For ice climbing tours, boots are included in the price.
How difficult are glacier hikes?
We offer glacier hiking tours in Skaftafell and one in Sólheimajökull. Both locations either easy or moderate in difficulty. Our tours are considered to be safe for anyone in good physical condition. If you are fit to walk for about an hour on an uneven surface a glacier hike is for you. Longer tours will be more challenging in endurance and some areas of the glacier. We also recommend you remember that we offer all the safety equipment necessary and you will be hiking with a professional and certified glacier guide. If you have specific questions regarding one of our glacier tours, feel free to email us.
If I am pregnant, can I join a glacier hike?
This is a personal choice. We have had pregnant women on our glacier hikes and we always recommend you read the description of the activity to get a better idea. In any case, feel free to contact our Service Team for further questions and concerns.
What if it's raining?
It rains a lot in Iceland, but we do not let rain stop us from going out and enjoy nature. All we need to do is choose our clothing wisely, which is why we recommend wearing waterproof clothing as the second layer. Of course, safety is our #1 priority. In case of extreme weather conditions, we will cancel our tours and do our best to reschedule. In these cases, you'll receive a full refund.
How much luggage can I bring?
The limit is one 24″ suitcase per person. You can store your luggage in our office for 1,000 ISK. It can be added as an extra at the time of booking. If there is room on the bus, then we will bring the piece of luggage with us on the tour. The luggage fee however is non-refundable upon payment in all cases.